08.22.2021
David G. Phillips
1928-2020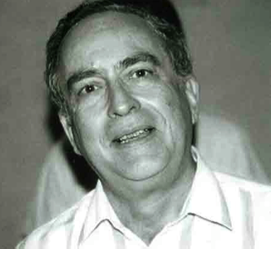 David G. Phillips was a postal historian, collector, dealer, auctioneer and prolific philatelic publisher. He was best known for the
American Stampless Cover Catalog
series. He died Monday, August 17, 2020 at Mt. Sinai Hospital, in Miami, Fl., after a brief three week illness. He was 92.
Born in Cincinnati, Ohio in 1928, Dave' s interest in collecting U.S. stamps began at age 10. He was taking his duplicates to school and selling stamps to classmates by age 13. Part time stamp dealing helped offset tuition expenses when he attended Purdue University. He graduated in 1949 with a Bachelor of Science in Mechanical Engineering (BSME). After graduation, he joined his father's engineering firm but he placed collecting and dealing on hold and joined the U.S. Army. After basic training, Dave trained as an Ordnance Officer at Fort Meade, Md., and served in Korea as a First Lieutenant during the War in Korea, where he earned a Purple Heart.
After returning from Korea in the 1950s, Dave returned to manage his father's engineering firm and he established his part-time stamp business, D.G. Phillips, Inc., in North Miami, specializing in the stamps and postal history of Korea as well as U.S. postal history and stationery. Throughout his life his philatelic passion remained Cincinnati, Ohio & Classic U.S. postal history, U.S. postal stationery, philatelic literature and the postal history of the Empire of Korea.
In 1970, Dave purchased the rights to the
Ameerican Stampless Cover Catalog
(ASCC) from E. Norton Sampson, including most of his U.S. stock. This launched a thirty-plus year philatelic publishing career that included the following titles:
19th Century U.S. Postmarks & Cancellations; American Illustrated Cover Catalog; American Stampless Cover Catalogs, Volumes I to IV; Catalog of U.S. County and Postmaster Postmarks; The Christmas Tuberculosis Seals of Korea; A Collector's Guide to U.S. Machine Postmarks, 1871-1925; Confederate Patriotic Covers and Their Usages; Confederate States of America Stampless Cover Catalog; Doane-Thompson Catalog of U.S. County and Postmaster Postmarks; The Florida Collection of Charles F. Meroni; Florida Stampless Postal History 1763-1861; A Guide to 19th Century United States Postmarks and Cancellations: The New Herst-Sampson Catalog; The Korea Empire and Republic Stamp Album; Korean Kingdom and Empire Philatelic Catalog and Handbook/Kerr; Korean Stamp Catalog/Dilley; Maryland Postal History and Handstamped Markings of the Stampless Period; Postal History and Usage of 1907 And Earlier Precancels; Postal Markings of United States Expositions /1st ed.)/Bomar; Presidential Campaign Illustrated Envelopes and Letter Paper, 1840- 1872; The Speedy: a History of U. S. Special Delivery Service; U.S. Parcel Post, A Postal History; The United States Postage Stamps of the 19th Century, Vol. I-II-III (Reprinted)/Brookman; D. G. Phillips United States Covers and Postal History Auctions; United States Registered Mail 1845-1870
; and many more.
After a serious health condition nearly claimed his life, in the mid-1990s and again in 2005, doctors convinced Dave to cease fulltime operations. Prior to this, he was an active member in the: American Philatelic Society Accredited Judge, American Philatelic Research Library (APRL), American Stamp Dealer Assn. (ASDA), United Postal Stationery Society (UPSS), Postal History Society (PHS), United States Stamp Society (BIA/USSS), Korea Stamp Society (KSS), Florida Stamp Dealers' Assn., Hollywood Stamp Club, Hollywood, Fl., and the American Philatelic Society presented Dave with an Honorary Lifetime Membership in the APS for his contribution to philately and postal history with the four volume
American Stampless Cover Catalog
(ASCC) series. Dave re-started a very limited online eBay and HipStamp sales of U.S. postal history and postal stationery in 2009 to keep himself busy, until his recent hospitalization and passing. United States postal history and stationery was his passion to the end.
---
Peter Mosiondz Jr.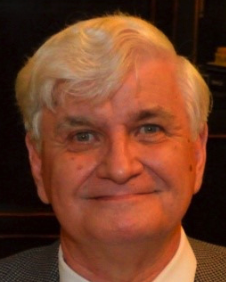 Peter was born June 6 1946, Philadelphia PA. He graduated Bishop Neumann High School, Philadelphia in the class of 1964. He went to work for US Post Office at the Main Post Office of Philadelphia. That was Interrupted by military service in SE Asia. He was released February 1968. After recovery from wounds he returned to Postal service. He married Connie on June 22, 1968.
As a youngster he was Introduced to stamp collecting by his father, with visits to Gimbel's in Philadelphia. After returning to work for the Post Office Department, he decided that he wanted to become a part-time stamp dealer, dealing in approvals. He met Herman 'Pat' Herst who encouraged him with advice and support. Peter also had encouragement from Don Scull, of Kingsway Stamp Co, in nearby Haddonfield, NJ. Scull became a prime supplier of stamps for a growing approval business.
By 1971 Peter decided that he wanted to concentrate on U.S. approvals. One customer requested a copy of U.S. Scott 1, which Peter did not have in his stock, so he consulted with Herst, who arranged a contact with Robert Siegel in New York. Siegel became another mentor and provided Peter with 30 copies of the stamp as well as valuable advice.
By 1973 Peter was a regular advertiser in
Linn's, Western Stamp Collector
, and the
Stamp Wholesaler
, as well as publishing his own pricelists. In 1979 he decided to leave the Post Office and took a position as a sales representative for a small textile manufacturer in Philadelphia. Within three years, he tripled the company's sales and was made vice president of sales. Many of his textile suppliers were located in New York City, which necessitated frequent trips from Philadelphia, and frequent opportunities to drop in on stamp dealer acquaintances.
In December 1979 Peter decided to enter a partnership with a friend in the appliance repair business (and part-time stamp dealer) in order to open a stamp shop in Langhorne, PA. This prospered for a time until the owner of the property was forced to close due to business reverses. Peter reverted to serving philatelic customers by mail from his home.
In September 1982 Pat Herst intervened once more, urging Peter to write an article for the
Stamp Wholesaler
about his experience at a stamp bourse entitled "My First Show" which appeared in the December 3, 1982 issue. Pat Herst complimented the effort and encouraged more of the same. This grew into a publishing engagement that lasted until the
Wholesaler
folded in June 2001.
In all Peter has published some 1,200 articles and at this writing in July 2021, has four pieces in the editing process for printing in autumn 2021. His work has appeared in
Stamps
(87),
Meekel's
and
Meekel's & Stamps
(161),
Topical Time, Global Stamp News
(87), and
American Stamp Dealer & Collector
. He has also published two books on the business aspects of the stamp trade.
A friendship with Ernest A. Kehr resulted in an engagement with
Canadian Stamp News
(344) beginning in 1983 that continues today. The association with Kehr resulted in an invitation to join a philatelic writers' guild that Kehr had organized, and membership in the Collectors Club in New York. In addition, Peter holds membership in the American Philatelic Society and a number of other groups.
His philatelic interests for over 40 years have centered on United States issues prior to 1890. He has been able to communicate a large amount of new developments to enhance our understanding of these postage stamps.